Leaders, Hormones and Encouraging Good Working Practices
A previous article on this site commented on the action of Dopamine in reference to "The Correlation of Rate of Time Passing and Age". For those wishing to know more about Dopamine and its action, try this article at "The Babbleout" website.
To further consider the interaction of hormones with how we go about things in the working environment, a great video can be found here by Simon Sinek. It is entitled "Why Leaders Eat Last".
In essence, Sinek describes the evolutionary 'contract' that exists between a leader and their followers. This contract rests upon the leader being prepared to put themselves on the line for the group/tribe/team in times of peril. They have been recognised as the leader for a variety of reasons but primarily because the group sees in this individual the overall skill set that gives them confidence they will be protected when under real threat. Here is a set of principles for leadership in a modern setting, where physical danger clearly exists:
This means the group must trust the leader. The leader must continually show that they have the interests of the group at heart. Ultimately, the leader has the task of fulfilling this unwritten obligation. It is about loyalty, integrity and credibility.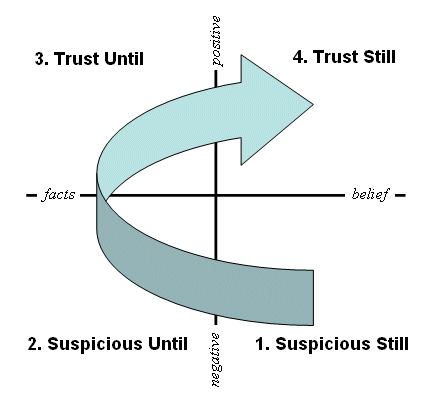 What if the leader fails to deliver their side of the 'bargain'?
They get found out.
In the corporate context it may not always be such a dramatic end but a loss of faith makes for poor morale, low productivity, higher staff turnover, people don't care, no team work, selfish behaviour, blaming others, dishonesty, failing organisation.