Achieving True Transformative Change: What Leaders Need to Get right.
It is worth identifying what is meant by a transformative change.
This refers to an all-encompassing change, including all functions, sites and geographies contributing to the profit centre identified. This may be the whole company, a self-sufficient division or an advanced partnership situation (JV or partnerships along the value-added chain for example). It is designed to enhance organisational performance and promote a healthy culture.
"What gets measured, gets managed". An oft-used Peter Drucker quote. Turning the telescope around, we can observe that what goes unmeasured, or measured superficially runs a very high risk of being mis-managed, under-managed or even ignored.
This applies in all areas of business, possibly most areas of human endeavour, and definitely when undertaking organisational transformation.
Mckinsey1 analysed data over a near 10 year period from over 200 large transformations, extracting 82 public companies that had undertaken such changes with an observable 18 month track record. Four indicators showed a statistically significant correlation with upper quartile financial performance during the measuring period:
Working all across and as deeply into the organisation as possible from the start
Working as quickly as possible from the off and continually revise goals (upwards)
Focusing on building and maintaining a healthy culture through sustained behavioural change
Keeping stretch aspirations as you go (ideally paradigm changing)
Leaders can improve the odds of achieving top quartile performance by concentrating their energies in these areas. Whilst each transformation will have its own unique aspects, these 4 elements have universal application across all organisations.
Working as Holistically as Possible from the 'off'.
Strategically, this allows us to build in cross-functional benefits, cover multi-site, multi-geographies and incorporate bottom line, top line, working capital and cash flow thinking. It is the foundation for inter-linking the required behavioural changes plus widespread 'ownership' of the goals and ways of working. Analysis showed that at least 8% of the workforce needed to be involved directly, ideally 20%+ for best results. In the transformations studied, 68 percent of work-streams were worth $250,000 or less, and only 16 percent were worth $1 million or more. 50% of transformation value came from smaller initiatives (defined as < 0.5% of the total transformation value achieved). Many smaller work-streams allow for authority delegation, with increased employee ownership and commitment.
Working Quickly from the Start and Renewing as you go.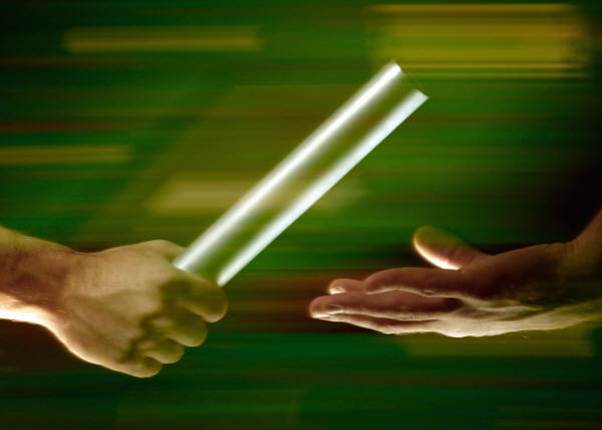 Analysis showed that successful transformations typically implemented initiatives giving 28% of final overall gains in the first 3 months, 57% in the first 6 months and 74% in by the end of year 1. The quick wins return cash to the business which can be re-invested in the next round of work-streams, building a very positive continuous improvement cycle. In contrast, companies in the bottom added value quartile failed to renew their initiatives When culturally adjusted to the new way of working, some companies even make this a part of their annual planning process. A chemicals company was cited where it tasks key members of its finance and operations leadership to conduct an annual, internal due diligence, as if it were an outside buyer, and then involves front-line leaders to develop and implement initiatives addressing the identified opportunities.
Adapting the Culture for the Transformation and the New Way of Working
Outperforming companies were found to set clear, measurable organisational culture or new ways of behaving targets in conjunction with their financial objectives. Elements that relied on measurable results were incorporated, not buzzwords Healthy companies put a premium on engagement from day one—they instil a norm of transparency and encourage 2-way dialogue right from the start. For more than 15 years, Mckinsey has been measuring Organisational Health across 100 countries and well over 1000 companies, taking account of the views of millions of employees at all levels, on management practices that drive outcomes along 9 dimensions, including leadership, accountability, innovation and learning. Companies with a healthy culture consistently outperform their peers. Publicly traded companies in the top quartile of measured healthy culture sere found to generate 3 times the total returns to shareholders achieved by those in the bottom quartile.
Committing to Stretch Goals.
Image by Marcel Langthim from Pixabay
Goals need to be challenging people to have to re-think how they go about things. This approach may come from the 2nd wave of activities onwards, depending upon the existing culture and the numerous other variables each organisation needs to take into account. However, paradigm shifting challenges are likely to lead to the greatest gains, with fortune favouring the brave (or at least the measurably focused and committed). It was observed that successful transformations typically started with internal targets set via objective, discernible evidence. Companies that then set gross transformation targets at 75%+ of trailing earnings were more likely to realise out-sized value-added gains. It was also seen that many of the companies with weaker transformation performance (lower 50% of shareholder added value) had set their targets at ≤ 25% of trailing earnings. This 3:1 ratio performance disparity was found to be consistent with previous client work undertaken across the consultancy. Bold performance aspirations do seem to matter. But how the process is run is crucial.
Laczkowski, Tan and Winter: The numbers behind successful transformations. Mckinsey Quarterly, Oct.2019.
Note: The scale of the analysis is significant, covering over 100,000 employees and 250,000 distinct initiatives that generated a cumulative multi-billion US dollar EBIT impact. The quoted sample was assessed for total shareholder returns that could be compared against sector norms and relevant geographical share index.